Top posting users this month
REAL CONTEST 6

Wed 20 Jan - 22:09 by cmoididi
Il n'y a pas si longtemps, dans un topic lointain, très lointain …
Vous l'attendiez et il est de retour !
Vous pensiez que ce concours avait disparu à tous jamais dans les méandres de la galaxie ?
Vous pensiez que ce concours avait déployé toute sa puissance dans la Vème édition ?
Il y a encore beaucoup de clippeurs qui n'ont pas basculé du côté obscur et …



[ Full reading ]
Comments: 2
Crows IC#1 Wrath of the Lamb

Sun 20 Dec - 20:25 by Kyoroichi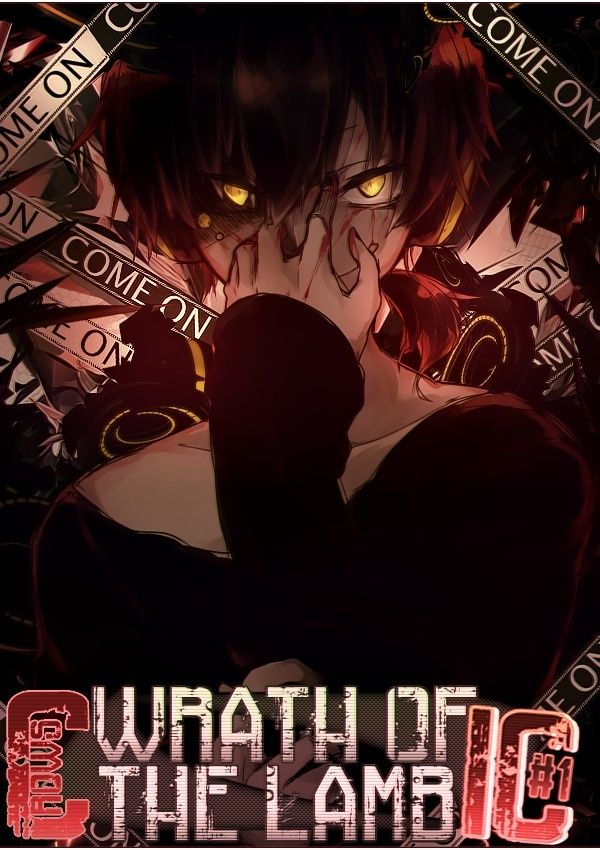 Today, we present our first IC Contest. Welcome to the War!
We hope we have a great turnout for our first IC so thank you in advance for registering! 

  

FORUM LINK:

http://crowsamvteam.forumotion.co/





We have 4 judges from our team:




[ Full reading ]
Comments: 0
[SENTO KAISHI round 2] amv contest

Sun 22 Nov - 23:57 by amv.shii
https://www.youtube.com/watch?v=igCV30CKiIo

first time doing a promo, well, it's not that bad I guess x)
====================
Okay so because of a problem with the hosting server we won't be able to publish the website yet, but because of the event deadline we are going to announce the contest entry now.
Anyway,we are glad to announce to you the first AMV contest that our community, AMV Tunisia, …

[ Full reading ]
Comments: 1
[IC Enigma's Time] 3rd Edition

Sat 5 Dec - 2:07 by Naijiko
Merci S.Yuuki pour la bannière!

Merci à...moi même pour la promo!

L'IC Enigma's Time revient pour sa 3rd édition, cette année il se déroulera du Jeudi 17 décembre 21h au Dimanche 20 décembre 21h ( UTC+01:00)

Vous aurez donc 72H pour clipé en tout ! Il y aura du choix niveau musique, il y aura un peu de tout.

Les AMV …



[ Full reading ]
Comments: 2
Promo Glory Team -

Wed 21 Oct - 20:33 by NoNo
Edited by Nono.

Nous ouvrons notre audition , tentez votre chance en écrivant dans les commentaires :
- Votre prénom
-La raison pour laquelle vous voulez nous rejoindre
-Votre meilleur clip selon vous
-Depuis quand vous éditez
Nous ferons le tri ensuite , parmis les plus sérieux et les plus motivés
Bonne chance a tous !
Hésiter pas a mettre la promo sur votre chaine !



•DL : …

[ Full reading ]
Comments: 0
Concours Graphisme [Evil Team]

Sun 18 Oct - 20:37 by Jaizen




Oyé Oyé braves gens !
Comme c'est bientôt Halloween, la Evil Team organise un petit concours "graph" sympathique, histoire de relancer son activité et celle du graphisme en général !
Pour participer, il vous faut juste faire une création sur le thème d'Halloween. Vous avez carte blanche pour ne pas brider votre créativité!

Une …



[ Full reading ]
Comments: 0
AMV France MEP : Mirror Pieces

Sun 18 Oct - 17:53 by Sephi


Salut la communauté!
Le staff AMV-Fr est venu me parler vendredi soi me disant que ça faisait un moment que y'avait pas eu de MEP signé par l'association, que ce serait cool du coup de la représenter et de montrer ce qu'on sait faire nous les Français auprès des autres communautés !
Pour certains qui me connaissent pas trop, vous vous demandez certainement pourquoi …

[ Full reading ]
Comments: 0
Geekfest Montréal

Sat 17 Oct - 20:39 by ProjectBarcodeError
Salut les gens ! Je réitère/coordonne le concours Geekfest cette année, cette fois-ci à Montréal. La formule reste la même que l'an passé, à savoir que les prix sont décidés par le vote public. Moins de drama, plus de surprises!
Détail important: LES CLIPS ENVOYÉS AU ONLINE CONTEST SONT AUTORISÉS À ENVOYER AU GEEKFEST AUSSI. …



[ Full reading ]
Comments: 1
SpeedProof [Æon IC]

Fri 16 Oct - 20:03 by gabberMD
REGISTER HERE!:

http://aeonstudios.foromotion.net/t713-speedproof-new-edition █

Æon:

SpeedProof [New Edition]

IC █

You are invited to join Æon's first IC!!  We are hosting this IC to celebrate our 2nd year of Æon!
Lots of editors have been asking us to make our own IC , prove yourself with your own hands ! , or be lazy and use one …



[ Full reading ]
Comments: 1
Who is online?
In total there are
7
users online :: 3 Registered, 0 Hidden and 4 Guests
Fadoo-Sama
,
Luciole
,
vlex
Most users ever online was
209
on Thu 26 Feb - 22:05
Statistics
We have 1746 registered users
The newest registered user is SpeedQueen GK

Our users have posted a total of 136446 messages in 5148 subjects