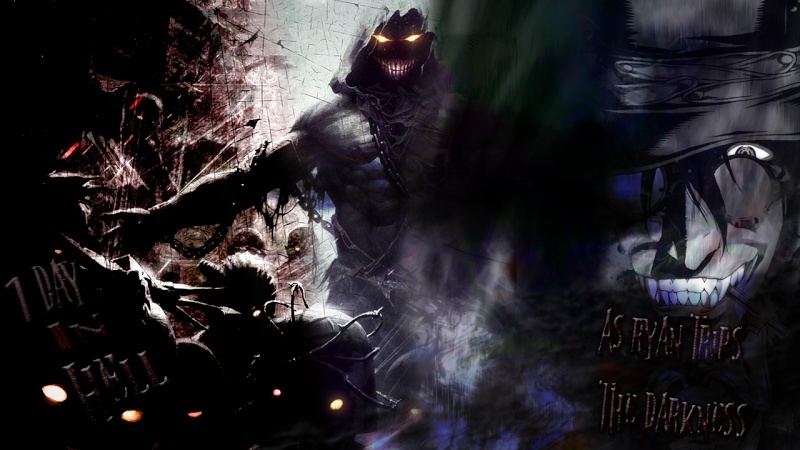 (poster made by 995Gabber)
DLL:
sendspace.com 4ycdj9
Anime: info in outro
Song: Lacuna Coil - Trip the Darkness
Outro music source: Gold Electro - Energize (GE Remix)
Contest Participating/ed: n/a
Description: Hey dere souls team! this is an mep we made for a freind AnimeTube7 (aka ryan). This MEP was actually organized @ the end of the month April. We wanted to make a birthday MEP that will actually be on time, but unfortunately final exams session is a thing, and there is no way around it :|so half of us ended up making it in time while the other half fell victim to the fangs of exams, and had to wait till they end for them to make this. In the end we managed to finish it. Although its late, but better late than never right?
Originally we've had TheGMSsJ and Dazzle in the MEP, but due to technical issues and the fact that the parts didn't fit with the rest we had to replace them. BUT a version with their parts was still rendered. You can download and see it here:
sendspace.com 7cqcvs
Thanks for the effort George and Daz!
Authors and Parts:
Track I: RealShinteki
Track II: InvisibleBlack
Track III: Pieetrr
Track IV: 995Gabber (Originally TheGMSsJ)
Track V: xRedAngel96x
Track VI: KenshiroAMV
Track VII: AlchemistEskimo
Track VIII: xBerserkDrew
Track IX: 995Gabber
Track X: xRedAngel96x (Originally UniqueDazZzle)
Outro: KenshiroAMV