Madames et Messieurs, bienvenue à l'edition Who Da Bo$$ de l'IC d'AMVGreece!
 PRENDRA TU LA 1ER PLACE? SERA TU LE NOUVEAU CHAMPION?
Les Dates sont minuit (UTC+02:00) Mars 25 - minuit (UTC+02:00) Mars 27. Les clippeur aurons 3 jours pour fini et envoyé leur amv
Le 25 Mars, le pack de musique pour tout les style sera partager.
L'utilisation d'une de ses musiques est obligatoire.
Solo et MEP autorisé. Les deux serons jugés séparément.
- CLASSEMENTS:
Best Solo
Best Collab/MEP
Best Action
Best Romance/Drama
Best Comedy/Fun
Best Horror/Psyche
Best Dance
Best Gmv
Best Overall
- JUGES: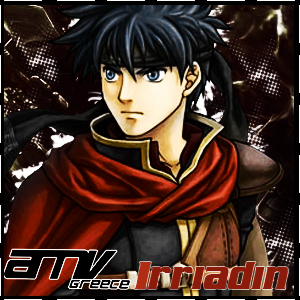 - REGLES:
Clips d'au moins 1:30.
Source animé ou manga ouDES CARTOONS.
Pas de logo TV
No explicit or graphic material.
N'utilisé que les musiques du packs.

Jugement:
Quand vous en aurez fini avec votre video , envoyé la à ZoroIttoryu SANS VOTRE PSEUDO,nul part dans la vidéoo,ou dans le nom du fichier( donner simplement le nom de la vidéo ) upluadé ça sur n'importe quel hébargeur tel que mega ou mediafire MAIS SVP PAS SENDSPACE .
Nous faisons ça pour rendre le jugement anonyme ,il est donc interdit de posté ça vidéo avant que l'annonce des auteurs des clips n'est été faite,apres le jugement donc, et nous ajouterons des notes personnes pour tout les clips.

PRIX :

1er,2em and 3em aurons un cadeau exclusif du magasin en ligne anime-otaku
"AnimeHouse.gr"

ENREGISTRER VOUS ICI : http://amvgreece.forumgreek.com/t48-amvgreece-ic-who-da-bo-edition


Tout clips ce suivant pas ses règles sera disqualifié !
N'hésiter pas a posé des questions ci-dessous.
Have fun & Good Luck !!  
English Version: