Je vais l'appeler Deviance 3.5 la prochaine fois!
Sinon merci bcp ca fait grave plaiz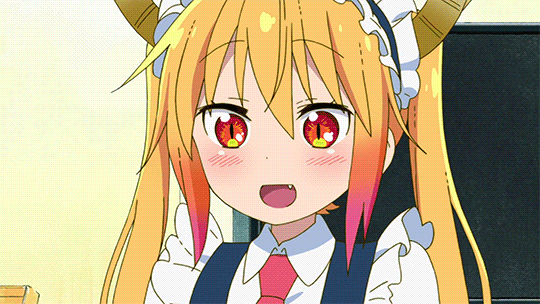 Thanks Jeff glad you had a good time watching this video!
It means a lot coming from the King of Troll, especially in ST IC
Après coup j'ai regretté d'avoir laisser certains textes aussi peu longtemps et je comprend parfaitement ce problème
En tout cas merci du comm, surtout venant de toi, on croise les doigts pour le ranking maintenant!
Thanks Dima, glad you liked it!
If you were here I would totally hug you to death LOVE!
Haha j'étais un peu obligé de t'inclure après touuuuut les jokes/battles/tension blabla qui régnait sur vous! Merci du comm Stéphane c'est vrai que c'est un gros pari sachant que la moitié des gens ne comprendront pas forcement le clip mais osef!
It's soo rare to get a message like that but thank you, glad you liked this video that much!  
Merci bcp! Content que t'ai aimé Naijiko
GURLZ!
Agreed this title would have been perfect  
I'm glad you liked it, kinda afraid i would disappoint you and Hakim, but I had a lot of fun joining with you guys this year!  
Merci David comme quoi vos vieux conflits avec Stéphane m'auront bien aidé!
Man, now that you say that I should have added a joke about it in the video, totally beeeen years since I last used NewBlue
Haha yea it does feel weird, may the best win!
Yea I totally understand how it might be difficult for some people and especially those who don't use Twitter like you noticed but still i'm glad you understood the video and the jokes inside ( i hope the judges will as well! )
Thanks for your comment GK, really made me happy  
Je t'aime Karim tu le sais, encore désolé